Clinic
Our Clinic is a fully equipped massage therapy facility with four treatment rooms, each with an Earthlite massage table, table heater, and tranquil music. Each room is a private and serene space for you to fully enjoy the benefits of massage. We also have a large space in our classroom that can accommodate couples or groups.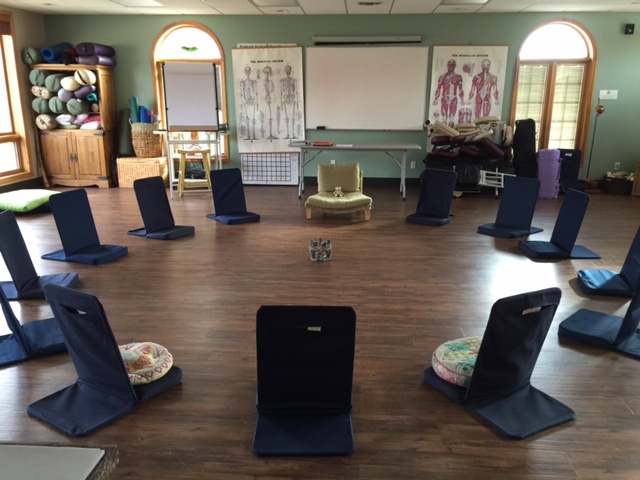 School
Instruction at BTCSM takes place in a spacious classroom. Large windows fill the room with natural light and look out onto a serene wooded landscape, providing a tranquil environment in which to practice massage and explore movement. An adjoining sundeck gives students space for solitude and reflection.
Bookstore
Our inventory is always growing with great new products, as well as the regular massage essentials: books on massage, meditation and wellness, essential oils, massage tools and equipment, gifts, apparel, and Biotone massage lotions, oils and cremes.